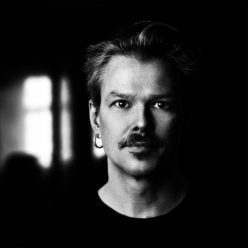 Composer: Christofer Elgh
Christofer Elgh (1969) has studied composition with teachers including Sven-David Sandström, Salvatore Sciarrino, Pär Lindgren, Bent Sørensen, Hans Gefors, and Kent Olofsson at the Royal College of Music in Stockholm, the Malmö Academy of Music, and the Ingesund College of Music.
Elgh has composed around seventy works, among them two chamber operas, chamber music, orchestral works, and music for numerous dance performances and film projects. His music has been performed by ensembles and orchestras across the globe, both in concert and in radio broadcasts. Currently Elgh teaches composition and music theory at the Royal College of Music in Stockholm and the Ingesund College of Music.  www.christoferelgh.se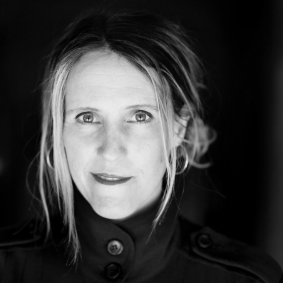 Director: Helena Röhr
Helena Röhr works in both opera and music theater. Artistic leader of the free music theater group Freebird in Malmö. Her latest work is 2019 Nyberg's Mechanical Workshop, newly written music theater  by Erik Norberg and Tomas Isacsson.
Operations Helena has directed include Carmen at NorrlandsOperan, Jorun Orm in Öga at Vadstena Academy, Vildingarna at NorrlandsOperan and Spring Awakening at Malmö Opera. 2006-2011 Helena was active at the Vietnam National Opera and Ballet in Hanoi. helenarohr.com/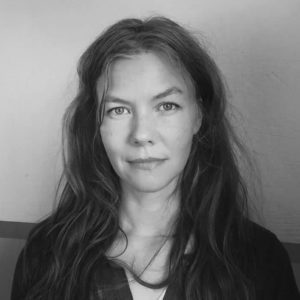 Costume: Åsa Gjerstad
Åsa Gjerstad is known as a unique costume designer in various opera dance and theater groups. Her latest work is A space in the dark at Baltoppen in Copenhagen.

She is a classically trained cellist who is often hired in various concert contexts and studio recordings where both her cello playing and vocals are sought after. 
Soprano: Paulina Pfeiffer
The swedish soprano Paulina Pfeiffer studied with the distinguished dramatic soprano Katarina Dalayman. She finished her studies at The University College of Opera in Stockholm and was also educated at Kulturama/classical singing and at Operastudio 67. Paulina made her operatic debut in 2006 as Margaretha in Boito's "Mefistofeles". In 2010/11 she made her debut at the Royal Opera in Stockholm singing Mimi in La Boheme and Adalgisa in Norma, which she also sang at Théâtre du Châtelet, Paris in 2009/10. 
In December 2011 Paulina had the great honor to sing at the Nobel Prize Ceremony in Stockholm. Paulina has been awarded a number of scholarships and prizes.
Krock, Ensemble
Krock is a collective of electric guitarists that aims to develop and redefine the possibilities of the electric guitar within contemporary music. Since 2005 the ensemble has commissioned and premiered a large amount of works in close collaboration with composers and artists in other artistic fields, as well as doing staged works and immersive chamber operas. Krock has done world premiers by composers such as Joe Cutler, Sean Clancy, Christofer Elgh, Andrea Tarrodi, Malin Bång, Mattias Peterson, Fabian Svensson amongst others.
Pål Nyberg, Guitar
Swedish guitarist and composer Pål Nyberg works mainly on the diverse jazz and impro scene of Scandinavia and continental Europe. In recent years he has attracted more and more international attention. His latest album "Live at A-trane – Berlin", which co-stars American saxophonist Jimmy Halperin, was listed as one of the best albums of 2018 in the renowned DownBeat Magazine. He was recently mentioned in the LondonJazz News as "One of the continent's strongest standard bearers of the straight ahead jazz guitar sound". 
Danjel Röhr, Guitar
Danjel Röhr studied classical guitar at the royal college of music between 2001-2005.  n 2002, Danjel cofounded the ensemble Krock. A collective of musicians created with the intent to widen the repertoire of the electric guitar in contemporary music. With Krock, Danjel has done world premieres of over 20 pieces written especially for the ensemble. Besides his work with Krock, Danjel is also active as a classical guitarist and teaches guitar  at the municipality school of fine arts at Värmdö in Stockholm. 
Pascal Jardry, Guitar
Pascal Jardry is a guitarist based in Stockholm, educated at the Malmö conservatory of music and the Royal college of music in Stockholm. He is mainly working with contemporary music, but also explores vast possibilities of the electric guitar in a contemporary chamber music context. Pascal is also specialized in classical and early music. He has performed in radio and TV, on recordings and enjoys a busy international carrier comfortably and seamlessly combining a wide variety of artistic expressions, sometimes leaving his guitars to the side.
Jesper Nielsen, Guitar
Jesper Nielsen, born 10th of April 1989 in Tågarp, Sweden, finished his composition studies at the Royal College of Music in Stockholm, 2016, with guidance from composers Karin Rehnqvist and Pär Lindgren. Also, he is educated at The Gotland School of Music Composition. In 2019 he was one of the selected composers at the international festival Two Days and Two Nights of New Music in Odessa, Ukraine, with his accordion duo Tre Bedrägliga Canons (Three Deceptive Canons) performed by Irina Serotyuk and Mara Peiseniece.
The production is a collaboration between Christofer Elgh,  Krock and Freebird.